Thursday, May 26, 2022
LAS VEGAS, NV — HOPE for Prisoners is pleased to announce the recent, unanimous election of Dr. Tiffany Tyler-Garner to their Board of Directors.  Tiffany will serve as a Director on the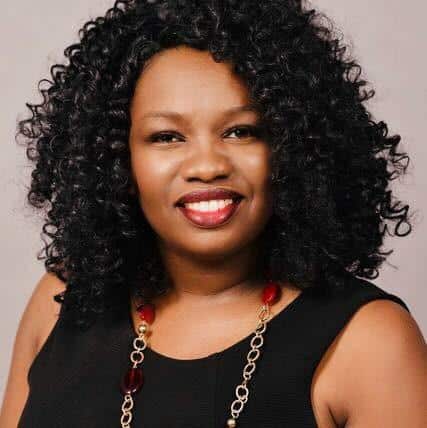 Board of the nonprofit organization based in Las Vegas, NV that provides comprehensive reentry services to formerly incarcerated populations.
"We are so honored to have Tiffany joining our Board of Directors.  HOPE for Prisoners has benefited greatly from her continued support over the years and I am looking forward to gleaning from her wealth of experience and knowledge gained from her time working in both the public and private sectors." says HOPE for Prisoners CEO, Jon Ponder.
Dr. Tiffany Tyler-Garner's personal and professional achievements reveal a servant leader committed to transforming the conditions that impact children and families. Currently serving as the executive director of Children's Advocacy Alliance, a 23+ year child policy advocacy organization, Dr. Tyler-Garner's professional journey includes serving as a member of the Governor's cabinet, CEO of an affiliate of the nation's largest dropout prevention organization and the COO of a White House-recognized workforce development nonprofit organization. In each of these roles, Dr. Tyler-Garner has been a champion for opportunity while spearheading the delivery of services or policy to improve conditions for Nevada's most vulnerable populations. 
Moreover, Dr. Tyler-Garner is a published researcher, psychologist, and veteran nonprofit leader with a commitment to service that includes serving on the Nevada Children's Commission, Clark County Juvenile Justice Services Citizen Advisory Committee, and Las Vegas Metropolitan Police Department's Multicultural Advisory Council. Dr. Tyler-Garner's commendations include the Urban Chamber of Commerce's Women Business Advocate award, Vegas Inc.'s Humanitarian of the Year award, Workforce Connections' Workforce Development Champion of the Year award, and UNLV College of Education Alumna of the Year award. Dr. Tyler holds a Doctorate in Educational Psychology for the University of Nevada- Las Vegas, a Master of Science in Counseling from California State University- Northridge, and Bachelor of Arts in Psychology and Sociology from the University of Southern California.
"I am honored to support this transformative work, leader and organization!  HOPE for Prisoners is the embodiment of the powerful return that occurs when we invest our shared future, human capital and community." – Dr. Tiffany Tyler-Garner
###
About HOPE for Prisoners: Operating since 2010, HOPE for Prisoners is a nonprofit in Las Vegas, NV that facilitates comprehensive reentry and reintegration services to men, women, and young adults exiting various segments of the judicial system. The vision of HOPE for Prisoners is to empower and equip men, women, and young adults to successfully reenter and effectively function in mainstream society. 
HOPE's success is the result of its long-term commitment and relationship with various community partners, including local law enforcement and criminal justice entities.