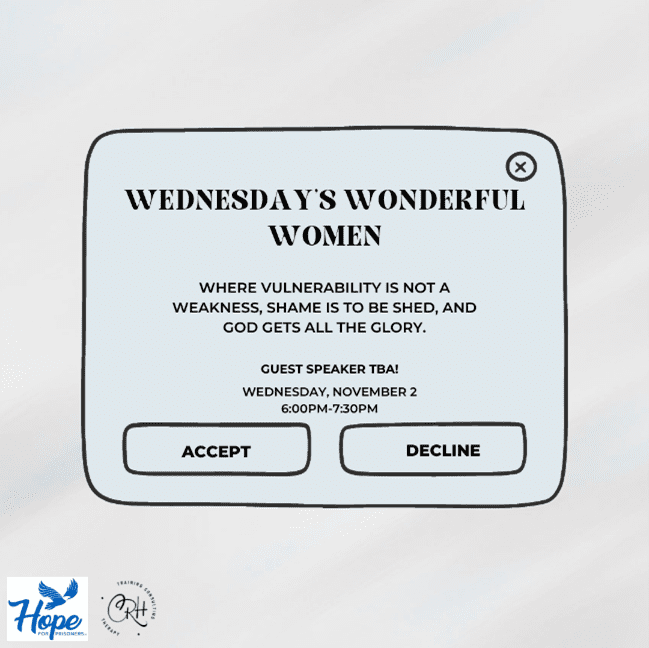 Expired

Wednesday's Wonderful Women
November 2, 2022




6:00 pm - 7:30 pm
Wonderful Women, we are looking forward to seeing you as we gather together to encourage one another, reflect on our last session, and enjoy a virtual "ladies' night." Wednesday's Wonderful Women and our partner Hope for Prisoners will be meeting via Zoom this Wednesday, November 2nd, from 6:00pm-7:30pm, PST.
Our speaker for this week is yet to be announced, but this is not a week that you will want to miss! Come join us for fellowship and fun, setting aside an hour and a half of your time this week to be encouraged and uplifted by our group of Wonderful Women. Details to join the meeting are included below, we cannot wait to see you there!
WWW is a program of Hope for Prisoners. It is the intention of Wednesday's Wonderful Women to provide participants with tools, tips, and techniques to improve emotional and mental health in their personal and professional lives. Meetings will be held the first and third Wednesday of the month via Zoom.