HOPE for Prisoners offers each of our participants an 18-month commitment to come alongside them and help them navigate the many challenges that they will face during the reintegration process. We pride ourselves on providing comprehensive services to meet the diverse needs of our participants. At a minimum, each of our participants is required to complete a pre-vocational training workshop and is offered an opportunity to participate in our mentoring program.  Other key components to our success are our leadership training and job development services.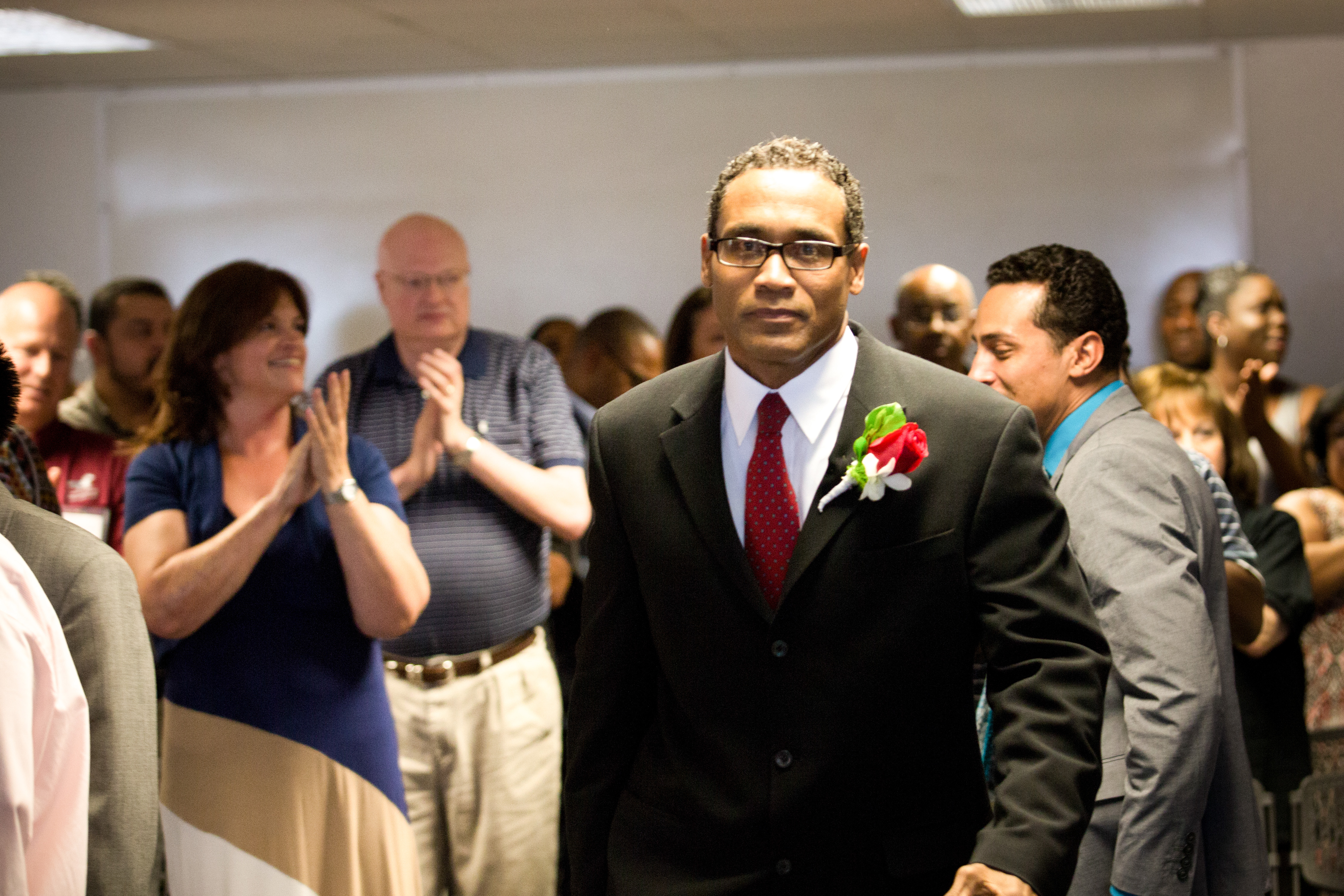 Pre-vocational Leadership Workshop
The initial phase of the HOPE for Prisoners program includes an intensive pre-vocational leadership training course for all participants.  Training covers the following areas:
BANKING/BUDGETING
BUILDING BRIDGES (LAW ENFORCEMENT AND THE COMMUNITY)
BUILDING SELF-ESTEEM
CHANGE IS AN INSIDE JOB
CONFLICT RESOLUTION
CONQUERING THE ENEMIES TO THE INNER ME
DEVELOPING VISION FOR YOUR FUTURE
DRESS FOR SUCCESS
EFFECTIVE COMMUNICATION
GOAL SETTING
HEALTHY BOUNDARIES
HUMAN RELATIONS
JOB SEARCHING
LEADERSHIP
MASTERING THE WINNING ATTITUDE
PERSONALITY ASSESSMENT
TAKING THE INITIATIVE AT WORK
TIME MANAGEMENT
UNDERSTANDING PRIORITIES
WHEN AND HOW TO APOLOGIZE
Our pre-vocational training provided is taught by a highly sought-after team of instructors who are leaders in their respective fields of expertise. Click here to find out more about some of our key trainers.
Mentoring
HOPE for Prisoners is highly vested in the evidence-based practice of using well trained volunteer mentors to provide the necessary emotional and social support for ex-offenders as they transition to community life. All HOPE for Prisoners participants are offered an opportunity to join our mentoring program. Each ex-offender is assigned a mentor coach and has access to a team of mentors. The mentor coach helps clients set and reach goals using a variety of tools and techniques. The mentor coach also works with mentor teams comprised of persons matched in age, gender, and life experiences. Mentoring services are provided for a full year through one-on-one sessions, peer-to-peer contact, and ongoing support groups designed to provide support throughout the process of reintegration. All volunteer mentors complete a thorough screening and interview process and receive ongoing training throughout their time with our program.
Job Development
HOPE for Prisoners is aware that a large part of building a successful foundation for reintegration is helping ex-offenders obtain and maintain stable employment. The HOPE for Prisoners staff works to cultivate relationships with business owners and entrepreneurs throughout the community and seeks out employers who are willing to partner with us to provide employment opportunities to our participants.
Leadership Training
In our continuing effort to provide the best possible training to those re-entering society, HOPE for Prisoners is partnering with the Las Vegas Metropolitan Police Department to introduce a formal leadership academy in 2015. This advanced learning opportunity will expand upon the pre-vocational workshop training and delve into areas of leadership theory, behavioral dynamics and relationship management techniques. Significant attention will be given to the skill sets needed to be an effective mentor, with the overall goal of building the students' capabilities to become impactful leaders in our society.
Basic Computer Training and Skills Development
We offer 24 hours of training in basic computer skills. The course covers the following topics:
General Computer Knowledge
Microsoft Word/Excel
E-mail/Internet Usage
Typing