We are a community of diverse individuals with a common vision to empower the formerly incarcerated and their families.
Make a Donation
Help Us Achieve Our Mission
Our purpose is to provide formerly incarcerated people the path to a successful future built on strategic leadership and character development.
Invest in HOPE
HOPE for Prisoners is a qualified 501(c)(3) tax-exempt organization and donations are tax-deductible to the full extent of the law. No goods or services were provided for this gift. Please consult your tax advisor regarding specific questions about your deductions. Donations May Be Mailed To:
333 N. Rancho Drive,
Second Floor
Las Vegas, NV 89106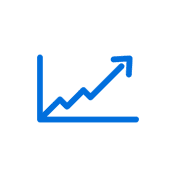 Stock Donations:
HOPE for Prisoners, Inc. @ E*Trade
DTC Number. – 0385
E*TRADE Account Number. – 5220-6933