July 30, 2021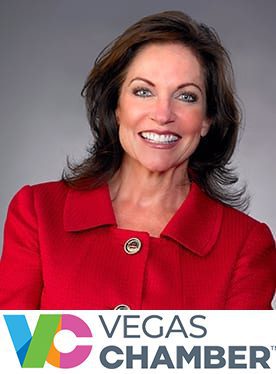 Las Vegas – The Vegas Chamber announces that its President and CEO, Mary Beth Sewald, has joined the HOPE for Prisoners National Reentry Advisory Council.  Sewald is one of 10 business and community leaders from across the United States to sit on the Advisory Council.  
HOPE for Prisoners, a Las Vegas, Nevada-based non-profit, assists with reentry by providing the formerly incarcerated long-term support and services as they work to reclaim their lives, families and standing in the community.  The comprehensive and nationally acclaimed program includes leadership, financial fitness, professional development, and technology training.  HOPE for Prisoners works with and is supported by law enforcement, and graduates of the program have been successfully hired by many top companies in a wide range of industries, including gaming and hospitality, transportation, and construction.
In her Advisory Council role, Sewald will help guide the organization's strategy and program development for HOPE clients especially as it develops partnerships across the United States to expand the accessibility of the program into other regions.  Its goal is to reduce the recidivism rate and give more individuals leaving the correctional system the opportunity for successful reentry.
"We are honored to have Mary Beth Sewald serve on our National Reentry Advisory Council.  Mary Beth brings a dynamic combination of leadership and business acumen to this endeavor, as well as her relationships with chambers of commerce throughout the country.  As we expand the HOPE for Prisoners model to help more individuals successfully reenter, it is essential to have strong connections to employers and the business community in these communities," said Jon Ponder, Founder and CEO of HOPE for Prisoners.  
The Vegas Chamber is the largest business association in Nevada.  It developed a partnership with HOPE for Prisoners in 2019 to raise awareness about the program and connect HOPE for Prisoners clients with employers and job opportunities.  This collaboration has included a job fair, as well as virtual event to introduce the HOPE for Prisoners program to employers in the region.  The Vegas Chamber was also a sponsor of HOPE for Prisoners' Month of Second Chances luncheon in April 2021.
"HOPE for Prisoners is an extraordinary organization that has transformed the lives of many individuals by helping them successfully reenter our community and workforce.  I am proud to serve on the National Reentry Advisory Council to expand access of this model program throughout the United States to men and women who are seeking a second chance post-incarceration," said Sewald.
# # #