Sunday, August 1, 2021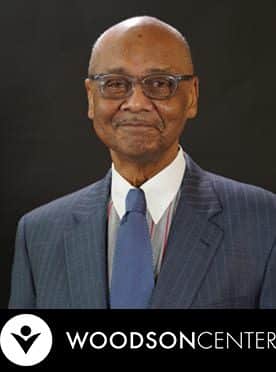 LAS VEGAS, NV — HOPE for Prisoners is pleased to announce the recent, unanimous election of Mr. Robert "Bob" Woodson, Sr. of the Woodson Center to their Board of Directors.  Bob will serve as a Director on the Board of the nonprofit organization based in Las Vegas, NV that provides comprehensive reentry services to formerly incarcerated populations.
Bob Woodson is Founder and President of the Woodson Center, which works to identify and strengthen the efforts of indigenous neighborhood leaders and organizations that are effectively addressing critical problems of their communities. He is an influential leader on issues of poverty alleviation and empowering underserved communities to become agents of their own uplift. Woodson is a frequent advisor to local, state and federal government officials as well as business and philanthropic organizations. 
His social activism dates back to the 1960s, when as a young civil rights activist he developed and coordinated national and local community revitalization programs. During the 1970's he directed the National Urban League's Administration of Justice division. Later he served as a Resident Fellow at the American Enterprise Institute. 
"We are so honored to have Bob joining our Board of Directors.  HOPE for Prisoners has benefited greatly from his continued support and involvement over the years and I am certain that he will be instrumental in our forthcoming plans for national expansion.  His guidance and oversight will add tremendous value as he helps to steer the organization." says HOPE for Prisoners CEO, Jon Ponder.
Woodson is frequently featured as a social commentator in print and on-air media, including C-SPAN, CNN, Fox News, Black News Channel, and other national and local broadcasts.  He is a regular writer with The Hill, The Washington Examiner and The Wall Street Journal, and has published in influential newspapers and journals such as Forbes, National Review, The Washington Post, Milwaukee Journal Sentinel, Harvard Journal of Law & Public Policy, Vanderbilt Law Review, and other national and local media outlets. 
He is the recipient of the prestigious John D. and Catherine T. MacArthur "Genius" Fellowship award, the Bradley Prizes presented by the Lynde and Harry Bradley Foundation, the Presidential Citizens Medal, the 2018 William Wilberforce Award, The Heritage Foundation's 2020 Salvatori Prize for American Citizenship, and many other awards and honors.
"I am excited to join the Board of HOPE for Prisoners to help drive the expansion of HFP.  With its proven model of reentry with a recidivism rate of less than 10%, HFP has the opportunity to change reentry on a national level."
###
About HOPE for Prisoners: Operating since 2010, HOPE for Prisoners is a nonprofit in Las Vegas, NV that facilitates comprehensive reentry and reintegration services to men, women, and young adults exiting various segments of the judicial system. The vision of HOPE for Prisoners is to empower and equip men, women, and young adults to successfully reenter and effectively function in mainstream society. 
HOPE's success is the result of its long-term commitment and relationship with various community partners, including local law enforcement and criminal justice entities.