Partnership with law enforcement helps ex-offenders reenter society
Hope for Prisoners and its founder and CEO, Jon Ponder, have big plans for its graduates. The rehabilitation program, which serves recently released ex-offenders through a partnership with Las Vegas Metropolitan Police Department, aims to ensure participants secure jobs and build relationships with their families and law enforcement by setting goals to achieve by the first anniversary of their graduation.
"We ask them to put down on a piece of paper what they want their lives to be," Ponder says. "Then, as an organization, we take a copy and do everything we possibly can, with every resource to us, to help them live out that dream."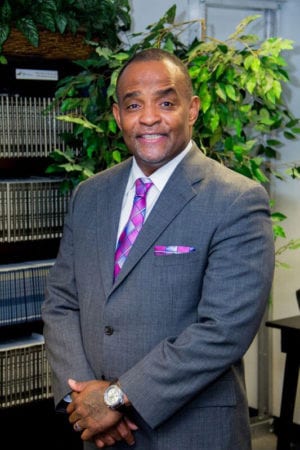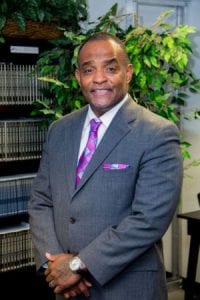 The program begins with a 40-hour intensive course followed by 18 months of mentorship and guidance from the Hope for Prisoners team. Since launching seven and a half years ago, more than 1,800 men and women have graduated. That's a 94 percent success rate, with three quarters going on to gain employment. Ponder sees achievement if participants can keep jobs, remain sober and stay out prison for at least three years after graduation. "Anything less than that and we're just another reentry program in the community," he says.
This success depends heavily on changing how the ex-offenders perceive law enforcement and the legal system. One of the primary goals is for graduates of Hope for Prisoners to no longer view law enforcement officers as adversaries and instead see them as partners instrumental to their reentry into society. Police and parole officers introduced to the class are greeted with the ex-offenders' voices in unison saying, "My friend."
Graduate Courtney White recalls recently being pulled over for a traffic stop. He began the exchange by saying to the police officer, "Ask me who you are to me." The police officer said, "All right. Who am I to you?" Courtney replied, "My friend! My friend! My friend!" To which the police officer responded, "Oh, you know Jon."
Ponder knows firsthand the trials and tribulations that participants face as an ex-offender himself. After serving seven years in prison, he had the vision to help others like him. He believed that with enough time and clear focus, men and women could move beyond their criminal pasts into better versions of their lives.
"I have the best seat in the house because, as I am working with the men and women, I can see the evolution of life," he says.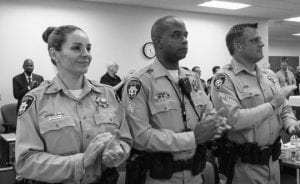 The Hope for Prisoners program is primarily funded through private donors with support of some government grants. Donors can contribute on site, through its website or directly at various fundraising events as well as at its monthly graduations. 3430 E. Flamingo Rd., Suite 350, 702-586-1371.