Wednesday, August 3, 2022
LAS VEGAS, NV — HOPE for Prisoners is pleased to announce the addition of Sheriff (RET) Bill Young to their executive team.  Bill will serve as the Director of Community Engagement of the nonprofit organization based in Las Vegas, NV that provides comprehensive reentry services to formerly incarcerated populations. 
"Bill has been an advocate and supporter of HOPE for Prisoners for many years and we could not be more thrilled to have him on staff.  As a former HFP Board Member, Bill is intricately familiar with HFP and we are grateful for the opportunity to benefit from his experience and expertise.  Our entire staff is looking forward to working closely with him as he steps into his new role as Director of Community Engagement" says CEO, Jon D. Ponder.
Bill is a dedicated public servant whose career in law enforcement spanned 28 years. As the former Sheriff of the Las Vegas Metropolitan Police Department from January 2003 to January 2007, Bill was responsible for the public safety of Clark County and the City of Las Vegas while leading a department of over 5,000 employees.
Bill held the following positions within LVMPD from 1979 to 2003: Deputy Chief Special Operations Division, Deputy Chief Detention Services Division, Captain Support Services Bureau, overseeing Air-Support, Search and Rescue, SWAT, Canine, and Resident Officer Program, Lieutenant Vice-Narcotics Bureau, Lieutenant Communications Bureau, Lieutenant Patrol Bureau. SWAT Sergeant- Special Weapons and Tactics Team Leader, Patrol Sergeant- Field Training Program, Patrol Sergeant, Patrol Field Training Officer and Patrol officer. 
Graduating with a B.A. in Criminal Justice from University of Nevada Las Vegas, Bill also has a M.S. in Crisis and Emergency Management from the University of Nevada Las Vegas; is a graduate of the Southern Police Institute at the University of Louisville 1986; FBI National Academy, Quantico, Virginia, class 203-2 and FBI National Executive Institute, Quantico Virginia. 
Most recently, Bill served for 15 years as the Senior Vice President of Compliance and Security for Station Casinos, responsible for the management of all Corporate Compliance and oversight of all security operations.  
"I'm honored to further support HOPE for Prisoners and their mission to assist those newly released from the prison system and help re-engage in society in a positive, productive and crime free manner. In my decades of experience in law enforcement, HOPE for Prisoners is the most useful program to this population I have ever seen and without a doubt one of the best things going to the tax paying public"-Sheriff (RET) Bill Young.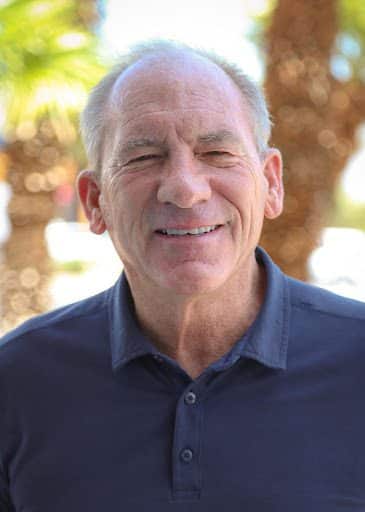 ###
About HOPE for Prisoners: Operating since 2010, HOPE for Prisoners is a nonprofit in Las Vegas, NV that facilitates comprehensive reentry and reintegration services to men, women, and young adults exiting various segments of the judicial system. The vision of HOPE for Prisoners is to empower and equip men, women, and young adults to successfully reenter and effectively function in mainstream society. HOPE's success is the result of its long-term commitment and relationship with various community partners, including local law enforcement and criminal justice entities.